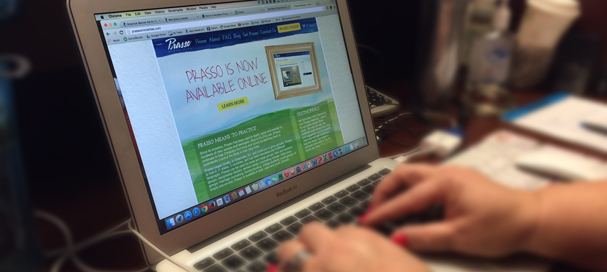 It has always been our desire to see Prasso used in as many lives as possible. We have received testimony after testimony of how Prasso has transformed the lives of people and given them a better understanding of who God is. It is because of these changed lives that we are excited to announce that Prasso is now available as an online course. This gives people all over the world the opportunity to experience Prasso on their own time and in the privacy of their own homes.
The Prasso Life Study teaches you the truth about knowing God by giving you an accurate account of what the Bible says about him. It answers questions like, "How does God feel about me?" and "How does He want me to feel about Him?" Prasso also tackles the truth about how we think of ourselves, regarding things like self-deception, anger, unforgiveness, pride, performance-based living and sinful thought patterns.
The Online Prasso Life Study will guide you to take an inventory of your own heart. Each lesson will give you practical, biblical illustrations that relate to your life. You will be challenged to think about how you are living, thinking and responding to God, as well as your own life circumstances.
This online study includes 12 video segments where you will learn a practical life lesson and 12 downloadable homework assignments which helps to apply the study to your own life in bite-size pieces. Each homework lesson is divided into 6, one-day segments.
The Bible admonishes Christians to "shine as lights" in the world, not because our circumstances are perfect but because we have an all-sufficient Savior who will never leave us nor forsake us. When we have a Father-filled heart instead of a heart filled with the issues of life, the world cannot help but notice. It is our prayer that the Online Prasso Life Study will be a place to start for a new beginning for you.